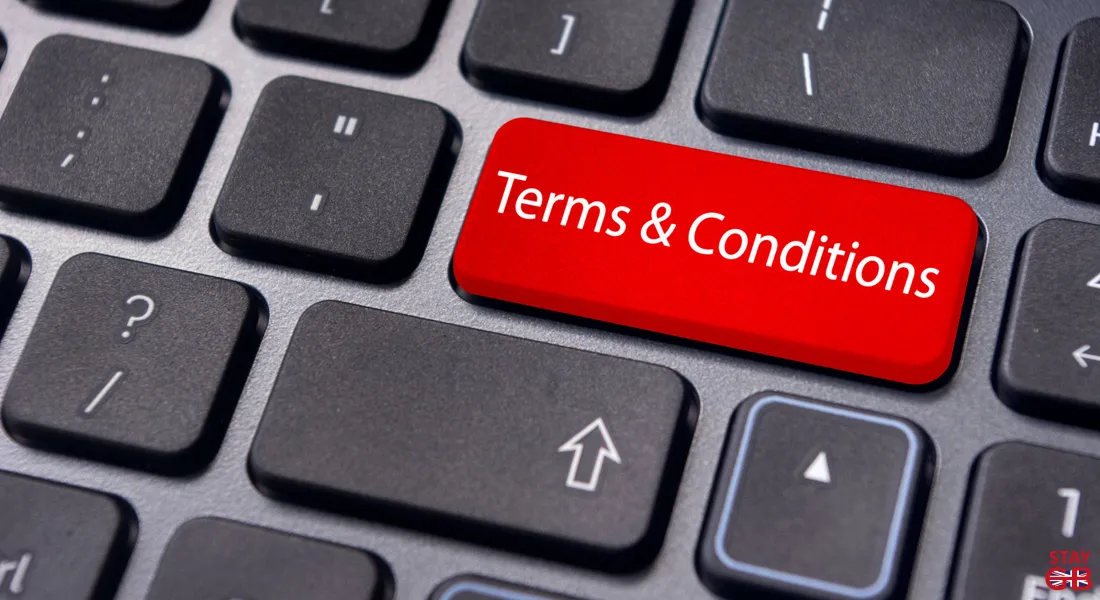 These Terms & Conditions are specific to the hire of small craft for use on the River Ant within the Norfolk Broads by StayGB Marine Ltd.
Definitions - "small craft" is defined as kayaks, canoes, paddleboards, dinghies or any small boat without a cabin; "Water sports" is defined as a risk-assured activity which involves the use of small craft on open water (e.g., rivers, lakes, streams etc). The "Operator" is the provider, StayGB Marine Ltd.
Bookings - Bookings can be made for small craft hire subject to availability. This will be clearly marked on our website. We do not accept bookings over the telephone or by email. Bookings can only be made by persons of 18 years or over.
Customer - The "Customer" is defined as the person who has made the booking. Our equipment will only be issued to the Customer (the individual whose credit / debit card was used to make payment). No booking is transferable to another person. Upon being issued with the hired equipment, the Customer accepts full responsibility for any loss or damage to our equipment or to any third party's equipment up to the value of the replacement.
Safe Paddling Group - A "Safe Paddling Group" is defined as a number of people who together take out small craft onto the water. Each Safe Paddling Group must comprise: (A) At least one Responsible Adult; (B) Up to two other participants which may be adults or children of age 5 years and above. Additionally, the Safe Paddling Group must adhere to as a minimum, the 1:1 swimmer to non-swimmer ratio.
Responsible Adult - Participants over the age of 18 years, who are confident to be able to swim 25 metres wearing a buoyancy aid and clothing. Responsible Adults are responsible for the actions of the other participants within their Safe Paddling Group. Non-swimmers must undertake the activity in a Safe Paddling Group where they are accompanied 1:1 with a swimmer who is confident to be able to swim 25 metres wearing a buoyancy aid and clothing.
Lone Paddling - While it is permitted for a designated Responsible Adult to take out small craft alone, it is not advised.
Third-party usage - The usage of hired equipment by persons other than stated on the Small Craft Hire form is strictly prohibited.
Hiring of Equipment - All hired equipment should be returned in the same condition as when hired, assuming normal wear and tear. The Customer will be charged the cost of replacement / repair of any lost or damaged equipment. We also reserve the right to levy a charge should equipment be returned late.
Safety Equipment - All participants MUST wear all safety equipment issued to you, including buoyancy aids, at all times whilst adjacent to or on the water. Failure to do so will result in the immediate termination of your hire. Under these circumstances you will not be entitled to a refund.
Usage - The small craft and other hired equipment are only to be used for the purpose of navigating the River Ant, Thurne and Bure (Norfolk Broads) but must not navigate downriver of Acle Bridge. Small craft must only be used during daylight hours and must remain at the Wayford Bridge Yacht Station during hours of darkness.
Alcohol & drugs - Alcohol or illegal substances must not be taken prior to or during your hire. Anyone deemed by our staff to be under the influence of a substance will not be permitted to hire our equipment. Under these circumstances you will not be entitled to a refund.
Weather - Our ability to hire water sports equipment to you is subject to weather conditions. Should it be necessary to cancel your hire due to adverse weather conditions we will endeavour to give you as much notice as possible of the cancellation. We will try to offer you an alternative date or refund any monies already paid for the hire only. Should the hire of equipment be included with the booking of holiday accommodation, under these circumstances you are not entitled to a refund due to adverse weather conditions. Any decision we make to cancel or postpone a hire due to weather conditions is non-negotiable.
Physical Effort – Water sports activities involve physical effort which may be more than you are used to. If you have an injury or medical condition which may affect your ability to participate in water sports activities safely then you must inform us immediately.
Liability - You understand that participating in water sports activities comes with inherent risk, with the potential for personal injury or death. You confirm that you understand and have accepted the risks associated with such activities and that you accept these Terms & Conditions. Please note that we cannot accept responsibility for any personal injury or death. However, nothing in these Terms & Conditions will affect your statutory rights or in any way limit any liability arising from our negligence. You accept that we do not have any responsibility whatsoever for the loss or damage to your personal belongings. You accept that should you take your personal property with you when undertaking water sports activities, you do so at your own risk.
Cancellation - The following Cancellation Charges apply: (A) Should you cancel your booking within 24 hours of the hire start time you will be charged the full cost of the booking. You will not be entitled to any refund; (B) Should you cancel your booking more than 24 hours prior to your booked start time then you will be charged 25% of the cost of the hire or £25, whichever is the highest. This covers our administration costs. It is not possible to reschedule or move a booking. To do this you need to cancel your current booking (subject to any cancellation charges denoted above), then make a new booking.
Right to Terminate - We reserve the right to terminate a booking for hire or a hire in progress in the event of any unreasonable behaviour by you or any member of your group which is likely to cause distress, damage to property or danger to persons or animals. This includes the failure to disclose a serious medical condition or disability which has a material impact on safety. Under these circumstances you will not be entitled to a refund.