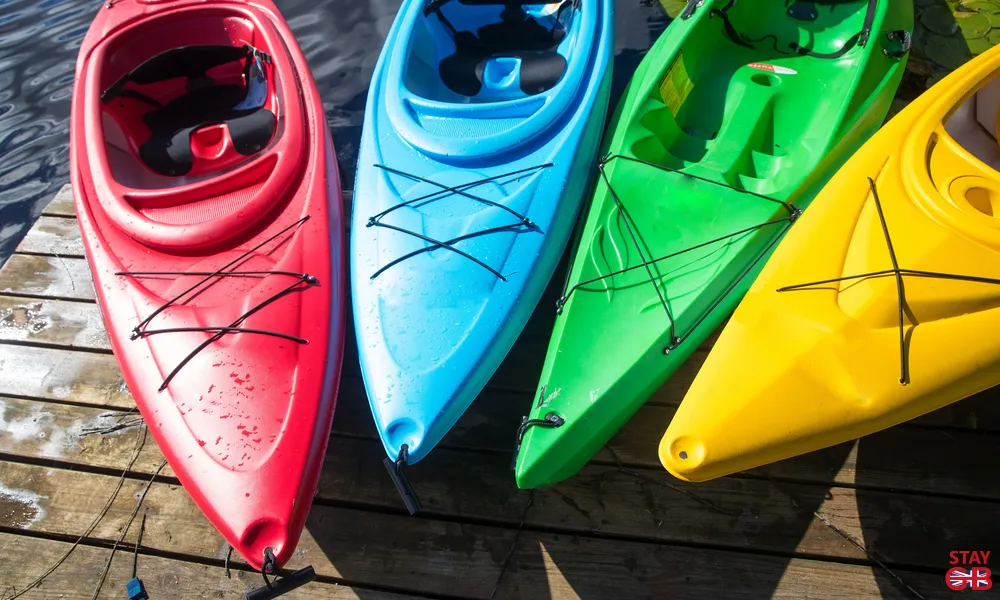 This information is intended to make you aware of the risk associated with small craft hire on the River Ant (part of the Norfolk Broads).
This document outlines the risks of participating in water-sports activities in the Norfolk Broads. Please read it carefully, then assess for yourself whether the level of risk the activity poses is acceptable. All participants over the age of 18 years will be required to sign to acknowledge that they accept the risks prior to commencement of the hire.
For the purposes of this hire:

"small craft" is defined as kayaks, canoes, paddle-boards, dinghies or any small boat without a cabin;
"Water-sports" is defined as a risk assured activity which involves the use of small craft on open water (e.g. rivers, lakes, streams etc).
The "Operator" is the hirer, StayGB Marine Ltd.

Water-sports are "risk assured" activities. This means despite our best efforts and your diligence in following our and all other appropriate guidance and being careful, things can still go wrong. Water-sports activities expose you to hazards which have the possibility to result in property damage, loss, personal injury, or in extreme circumstances even death.

The Operator will do what is reasonably practicable to ensure your safety but cannot be held liable for your actions and those of under 18's in your care.

The Operator is not responsible for the conditions on the river (e.g. weather) or aspects of the landscape that may be hazardous to you.

The River Ant is a relatively still body of water which makes water-sports here extremely accessible. However, the level of activity required to participate may be more than you are used to. You need to assess whether your health and level of fitness is sufficient to safely carry out the water-sports activity. If in doubt you should ask the Operator for advice.

Whilst not being able to swim does not preclude you from taking part, non-swimmers must undertake the activity in a group where they are accompanied 1:1 with a swimmer who is confident to be able to swim 25 metres wearing a buoyancy aid and clothing.

You are expected to take care and all reasonable precautions whilst undertaking the water-sports activity.

You are expected to use your own judgement to minimise the risk to yourselves and any under 18's in your care.

This information is intended to assist you in making an informed decision as to whether you wish to participate in the water-sports activity. Should you decide to undertake the water-sports activity you do so accepting the inherent risks and accept responsibility for your own actions.